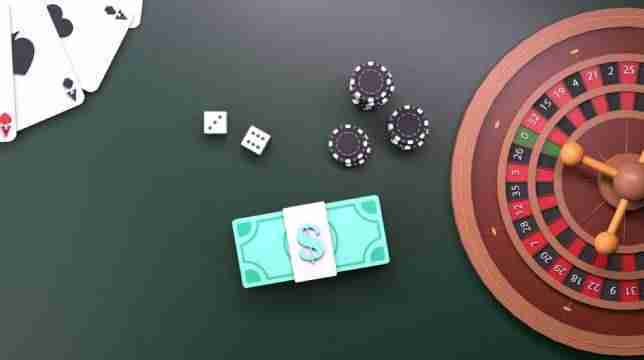 It is no secret to fans of gambling games and real or online casinos that roulette and craps are two of the best and most exciting and fun gambling games. Each of the two games has different rules and regulations from the other, and therefore they have two different crowd rules among the casino players.
Although craps fans fully believe that their favorite game is the best gambling game ever, we at Arabic Roulette will disagree with this opinion and explain some of the reasons why our team of experts believes that roulette is the best and most attractive game for casino players in the world.
Roulette vs Craps: why Roulette is better?
As we mentioned earlier, we fully respect the opinions of many, especially craps fans, regarding their belief that craps is the best casino game, but on the other hand, we will list some logical reasons that confirm the superiority of roulette and that it is the first game in the world of gambling games at all, and you can learn about these reasons from During the following:
Easier rules
One of the reasons why we consider roulette to be better than craps in the gambling world is that the rules of roulette are much easier and simpler than the rules of craps. Learning the rules of roulette well will only take a few hours and some practice to get familiar with how to play. Learning some roulette strategies is of course important, but even roulette playing strategies are much easier than those of craps.
On the other hand, craps is a gambling game based around more complex rules on the one hand, and very wide betting options that are difficult to differentiate between them, or in other words, it requires much more effort and time to learn than roulette on the other hand. In addition, craps playing strategies are more complex than roulette because of their variety and variety of game conditions.
More available
It is undeniable that craps is one of the most popular gambling games in land-based casinos or online casino sites, but on the other hand, we must emphasize that roulette is the most popular game of all alongside poker. The game of craps is available in many places and gambling platforms, but it is not surprising that you will find some online casino sites that do not allow the game of craps. On the other hand, no land-based casino or online casino is free of roulette, and this confirms that it is the most popular game among gambling enthusiasts.
Many types of roulette
One of the other reasons why we prefer roulette is that roulette is available in a number of shapes and versions, where you can play European roulette, French roulette, American roulette and many more. As for the craps game, it is more limited in this aspect, as you will not find any online casino site that offers more than one or two copies at the highest rate of the craps game. In addition, live dealer roulette games are much more popular than craps on online gambling sites.
House edge
The house edge in craps may reach 0%, which is good news for its fans, but on the other hand, it may reach 17% in other cases, which is a negative indicator for players. This big difference in the extent of the house advantage in craps is due to the variety of betting options and the circumstances surrounding the game as well. In roulette, it is more balanced, the house advantage in European roulette is 2.7%, while in American roulette it is 5.4%, and this clearly shows that the difference in house advantage in roulette is more stable and balanced, and therefore it is an easier game to read compared to craps .
Roulette vs Craps: Final analysis
Roulette and craps are two very popular games, due to the fact that they are very exciting and suspenseful games. As mentioned earlier, we undoubtedly respect the opinions of craps lovers, who consider craps to be their number 1 favorite in the casino gaming world, but the above-mentioned reasons justify our team of experts' preference for roulette.
If you are looking for the simplest and easiest game to learn and start betting experience with less stress and greater peace of mind, roulette and craps are both as well, but roulette is undoubtedly the most preferred in this regard. With roulette, things are much clearer, and the extent of winning from losing is usually more clear than with craps because of the difference in house edge on the one hand, and the difference in betting options on the other, and perhaps this explains why roulette is the most popular casino game.
Posted
by